Forbes Burton - Client Testimonials
What our clients say about us...
Knowing you are dealing with a respected and hard working company will help when deciding who you should trust with your company problems.
With our dedicated team, we are well-established and perfectly placed to support company directors when times get hard.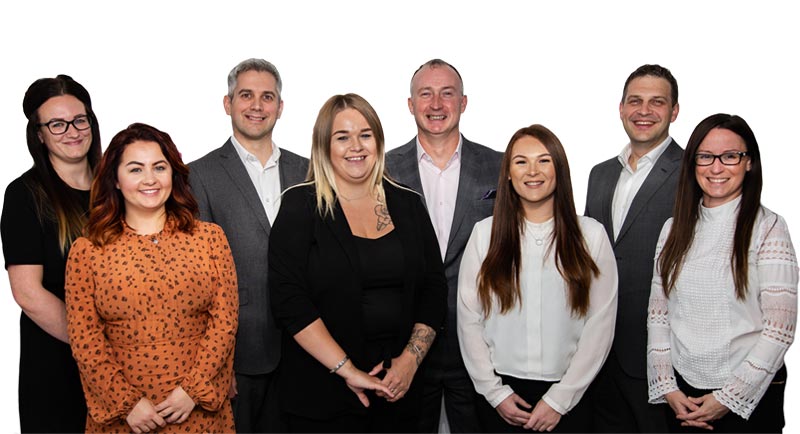 Some of the feedback we get
I have been worry-free since Robyn Brecknock became my allocated case advisor, in terms of HMRC I have been hassle-free also. This was a huge relief and I would recommend Forbes Burton to any small business owner.
Fantastic, a very complex process was made easy by your expert handling. At all times you were there for advice and without asking kept us advised of the progress.
All handled perfectly, was always good to know there was help and advice available whenever needed
Dealing with Robyn Brecknock at Forbes Burton was a pleasure & we received a very professional service throughout. We were kept informed with regard to the progress of our case on a regular basis; any queries were dealt with quickly & efficiently. I would certainty have no hesitation in recommending Forbes Burton to anyone.
From first contacting Forbes Burton I was impressed with the friendly, helpful and professional service they supplied. Things went as smoothly as they could and to the time scale they advised, which in turn took the hassle out of dealing with a potentially stressful situation.
From the moment I contacted Forbes Burton I felt confident that they were able to help me. The advice given made perfect sense. At no point did I ever feel like I was just a number. Questions were answered quickly. Emails were replied to within a short timeframe.
Hi Ben, I just thought I'd drop you a line to thank you and everyone that has been involved in dealing with my companies problems. I realise that there is still a way to go yet, but for the first time in months, I feel calmer. I took today off, I've slept all day. May sound daft, but I've not had more than a couple of hours sleep at a time for months! Thanks to you all, apologies if I've been a pain, this whole process is new to me. Thank you for your patience and help.
Forbes Burton are very competent and extremely professional. I found Emma Blyth to be very knowledgeable and quick to respond to every one of my queries. I would not hesitate to recommend Forbes Burton to any company needing professional advice and support.
Dear Rick, I cannot thank you enough for the timely life saving phone call you placed to me today. I have spoken to companies house. That have advised me to send then an e mail to notify them of my intention to still keep the company. I have just done that, and have had an automated confirmation of receipt. I will be submitting all the documents this weekend. Then also said there was a fine which am supposed to pay. I have also accepted that. So far so good. I will let you know when everything is sorted by Monday. Thank you very much.
Thank You you so much Emma for all the work you have done. You have good advice and sorted this out for me very professionally. I would certainly recommend your service.
Our case was handled by Emma and Rick. They were very helpful, always there to guide you through the process.
Fantastic service, the person I was dealing with was Emma Blyth. She was brilliant, friendly and knowledgeable. Would recommend to anyone.
The reason I chose Forbes Burton was mainly because of Emma. The decision to close my business was a stressful one and, never having gone through this before I was nervous about the consequences. What helped me no end was the reassurance Emma gave me in "holding my hand" through the process and it was her calm and professional guidance that made a huge difference in my ability to deal with the anxiety of closing NBI down. Huge thanks Emma. I have no hesitation in recommending FB/Emma."Fantastic service, the person I was dealing with was Emma Blyth. She was brilliant, friendly and knowledgeable. Would recommend to anyone.
Emma was fantastic. She made a very stressful situation calm and basically helped me find a way through and am now trading profitably and enjoying life. Thank you Emma.
Very helpful and put me at ease straight away.
Forbes Burton have provided a professional service with regular progress reports on outstanding matters.
Professional service just what we wanted
Forbes Burton delivered a 100% professional services. Our case handler was Emma Blyth who kept us informed of each stage throughout from start to finish. I have no hesitation in recommending the service. Thank you.
First I want to share a Thanks!, many thanks. I had enough problems and my accountant became one more. This process It's not really complicated, in fact is quite easy to understand, but to go though correctly it's needed experience, know-how and timing. Probably contract Forbes-Burton was my best business decision. Now I can continue with my life, one problem less.
I would like to thank Forbes Burton for their assistance in helping me close my company. Overall they offer a great service that has never really needed my input which has been ideal as I have managed to get on with other things around the closure taking place.   We came across some stumbling blocks with problems that my creditors were causing but nothing was ever too much for them and they took the time to explain to me what was going on and how we could resolve it, I cannot be more happier that the company is now closed and I have one less thing to worry about.   I would definitely recommend Forbes Burton to anyone in the same situation as me, thanks again.
I approached Forbes Burton, for the assistance of closing my limited company. Emma had dealt with the entire process very efficiently and had taken away the stress from HMRC. I can highly recommend Forbes Burton for their services and advice, they have a methodical approach and work closely with you through every step of the process.
We used Forbes Burton to dissolve our company after 5 1/2 years of trading. They provided excellent advice, and managed the whole process, helping to make it hassle and stress free! Excellent value for money!
Thank you so much for all your support & guidance to you have shown/given to me whilst dealing with the closure of my company. Your reassurance provided me with the confidence to go forward & I would not hesitate at all in recommending you & your efficient services to anyone who requires them.
I approached Forbes Burton to help me out of a situation that I was not capable of resolving by myself. I was in desperate need of some guidance and advice which was given freely and willingly on a regular basis. I was kept informed of developments at all stages of the process, and at no time was I contacted by any of my Creditors – a real worry to me. Overall I am impressed with the service provided, and – most importantly to me – grateful for the ease which which it has happened. The price was reasonable, no further charges were asked for, and I was even allowed to pay over a series of months for affordability. Once again many thanks Emma.