Do you need help to turn your business around?
There are a lot of factors which can seriously affect a company's performance. 
Our business recovery specialists will work closely with you to identify the main problems and provide solutions aimed at creating an immediate positive impact and a good basis for the future.
Forbes Burton delivered a 100% professional services. Our case handler kept us informed of each stage throughout from start to finish. I have no hesitation in recommending the service. Thank you.
Help and advice to rescue your company
Our team of experts, led by Rick Smith, understand that running a company which is financially struggling can be stressful to the owner, which is why our approach is to work quickly and with you to recommend strategies that are straightforward to implement. 
The goal of this approach is to help you make informed decisions about what needs to be done, and when, to secure the best outcome for you and your business.
We can provide real business solutions to your situation and help take away the stress.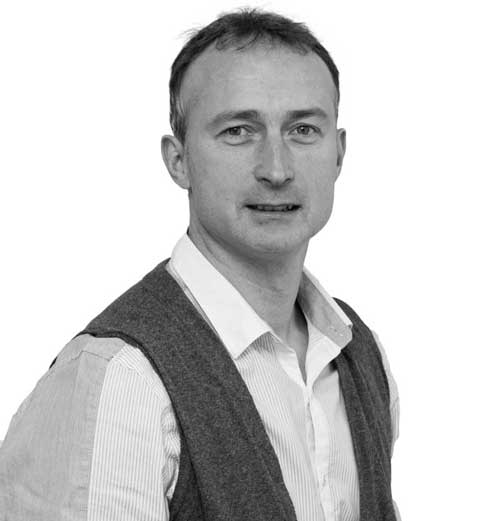 Whether a company has gone from thriving to surviving an imminent crisis, or is just looking to 'fix the roof while the sun is shining', we can help your business to:
reduce balance sheet stress,
generate cash and reduce costs,
increase profitability,
refinance and find the best source of capital to support business objectives; and
reduce long-term pensions and other liability costs.
Whatever the solution, we pre-empt and manage road blocks until the job is done.
Our services are tailored to the needs of the individual business, and include
Business Debt Restructuring,
Lender Negotiations,
Cash Stabilisation,
Contingency and Insolvency Planning,
Marketing Strategy Planning; and
Optimised Exit Planning.
The crucial factor is to get in touch as early as possible so we can work with you and start getting rid of the stress.
Marketing Strategy Planning
We'll look at your Marketing Strategy to see how you can start generating more business. The areas we can help you with include marketing strategy, SEO, Google Adwords, Direct Response Marketing, lead generation, marketing to sales process, offline marketing and more.
Business Review
We have professional consultants who primarily focus on business advisory/reviews. This team has a broad skill and understands both the financial and operational issues that impact on businesses.
Our reviews don't just tell you what you already know, they look to add value and provide key steps in order to facilitate change.
Performance Improvement
We fully understand that every business has bespoke dynamics which impact on performance.  This may range from people to stock, to sector knowledge/know-how. to being able to monitor cost absorption correctly.
Our industry expertise affords us the knowledge to be able to quantify valuable performance improvements and ensure that these are delivered and sustained during and post our engagement.
Contingency and Insolvency Planning
When providing key strategic advice around restructuring and turnaround, we always need to be aware of key risks.  Experience has shown us that planning for an alternative/plan B scenario or the worst case is prudent in order to ensure stakeholders/clients have no surprises.
Optimised Exit Services
By identifying the issues and evaluating available options, we can work with you to implement an exit strategy for you. Whether it is selling your business, handing the reigns to someone else or starting your business afresh without liabilites we can help.
Business Debt Restructuring
Our team of specialist consultants at Forbes Burton provide services to a wide range of stakeholders whether it be companies, secured creditors, unsecured creditors, bond holders and equity participants.
We look to assess financial viability and free up cash flows in order to design tailor-made solutions for stakeholders who are facilitating a turnaround strategy.
Lender and Creditor Negotiations
Our experienced team has a proven track record of delivery when dealing with or on behalf of the people you owe money to.
Knowing when to use leverage is key to negotiations.  We continue to deliver results whether it be with micro, one director businesses or a larger organisation.
Cash Stabilisation
Companies facilitating a turnaround require a period of stabilisation. We are able to appease and communicate with the people you owe money to and mitigate risks via our team.  Cash is key in any business and with a trained eye for assessing risk, we have time and time again delivered successful turnarounds in conjunction with our bespoke cash management service.
I approached Forbes Burton to help me out of a situation that I was not capable of resolving by myself. I was in desperate need of some guidance and advice which was given freely and willingly on a regular basis. I was kept informed of developments at all stages of the process, and at no time was I contacted by any of my Creditors – a real worry to me.